erick
56 años de Ohio.
Soy una persona tranquila .y me gustaria encontrar una persona que comparta lo bueno .con mucho amor y alegria.para siempre por siempre.:-)
pacohio
45 años de Ohio.
Toy solito......
rafaweiss
59 años de Ohio.
Busco una mujer madura
chicobacan
40 años de Ohio.
Hola soy muy sincero y buena honda me gustaria conoser muchos amigos mi whatsap --- -------
martinezjosei
57 años de Ohio.
Persona alegre y feliz que quiere compartir lo lindo de este mundo contigo! Soy romantico, detallista e inteligente pero tambien humilde. Yo se lo que quiero y adonde voy y te tratare con amor y respeto. Podemos hacer cualquier cosa en este mundo entre tu y yo si me dejas llevarte de la mano.
pililandia
62 años de Ohio.
Hablar de uno es un poquito dificil pero lo intentare.Soy una persona madura, amable,cariñosa, y respetuosa ,con virtudes y defectos como todas las personas .Me gusta la TV,la musica,la playa, bailar,adoro mi familia.
rivera8eli@gmail
59 años de Ohio.
my name is Bonita and look for a good man, no drink,no smoke, Christian, good person
trustnoone
38 años de Ohio.
I am a serious and honest girl and i speak only English...As me for more.
car-jor27
46 años de Ohio.
hi Im Carlos looking for a long term relationship.
boricuba6
52 años de Ohio.
Hola!! Estoy aqui para amistad y compartir!!??
n2guyz
23 años de Ohio.
Easy going fun-loving guy that ultimately would like to find that special someone. In the meantime, I plan to my life. Youd be a welcome addition. Just hit me up. Who knows?
gloriasweet1793
35 años de Ohio.
Im active open-minded girl who tries to enjoy every moment of life. I take care of myself, I lead a healthy way of living and do a lot of workouts. Im sincere, open for new things and like good jokes. The laugh lengthens our life and makes it brighter, thats why a try to stay positive and allways smile.
elwebtravieso
63 años de Ohio.
no atiendo perfiles sin fotos soy un profesional, de buen humor, buen conver...r y buen amigo, honesto, respetuosos, caballeroso, amante de la paz y enemigo de los conflicos, detesto a las mujeres intensas.
lovely0ne
38 años de Ohio.
I am a strong woman when it is needed and a little weak girl when I am next to a strong man. I love to laugh and I think I am a very cheerful person. People always say they can rely on me and that is why I have a lot of friends. I love to just dream and imagine my future life. I simply enjoy everything and this way I feel happy.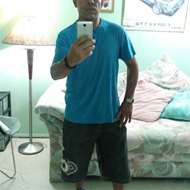 clester
51 años de Ohio.
honest sincero educad muy respetuos
nate1999
51 años de Ohio.
I love making feel important, wanted, and always heard, I love women with a sense of humor, no matter how small it is,vi like to think I bring out the best in people , I love the outdoors and water, lake, river`Eqwp pl find, I
jamesduharm147
44 años de Ohio.
Im new here ,Im single ready to mingle.
jannie116
34 años de Ohio.
im very friendly and honest sear... for a serious relationship
haily
44 años de Ohio.
Con una mentalidad Abierta
pavlov
50 años de Ohio.
just me. kisiera ser sueno..de alguien. .no opcion de nadie
nelsonbrooks
49 años de Ohio.
I'm a young professional who takes his life quite seriously. I'm well on my way along the career track of my dreams, but this doesn't give me much of a chance to meet new people. Though I don't have an overwhelmingly large amount of free time, I'd like to spend what I do have with a woman who could break me out of my shell and remind me that work isn't everything that life has to offer. I have a ski chalet, and a bottle of fine wine with someone's name on it…is that someone you?
whateverlifeis
57 años de Ohio.
life is Short so lets love each other and let love lead..
corazonenamoradicimo
45 años de Ohio.
soy un hombre serio en busca de amistad y novia
dejada
56 años de Ohio.
soy educada cristiana nome gusta la vulgaridad muy seria busco persona igual
mt.linda
42 años de Ohio.
Soy un dios que teme a la mujer y que busca a mi alma gemela.